If you are looking for a way to add some pinup style to your day.. Check out this mini compilation of cute pinup hair styles that require a bandanna to pull off.
In a fun updo like this…

2. This one is super cute and easy to pull off…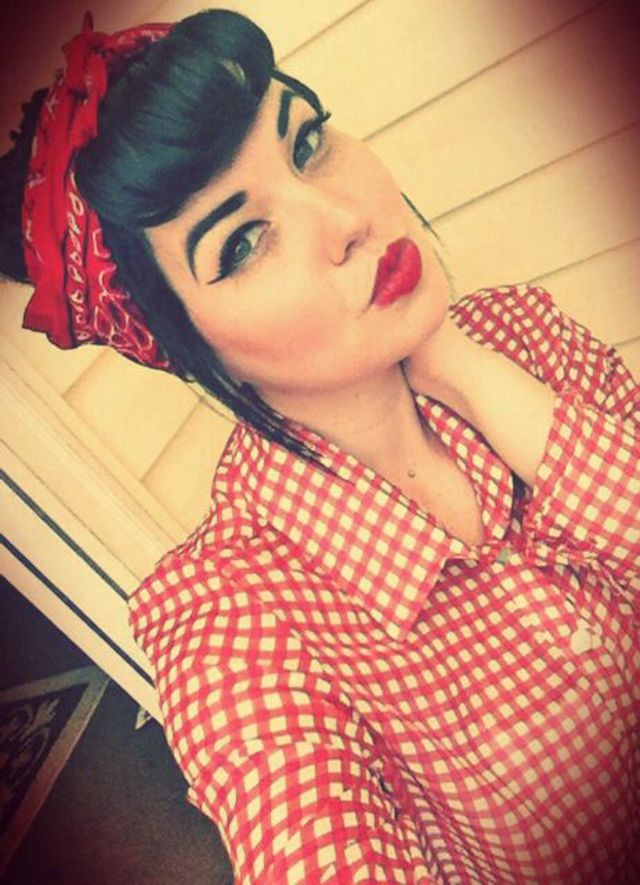 3. Bandannas make great headbands…

4. More bettie bangs…

5. Love this for long hair!
6. Pretty with sidebangs…
7. Long hair in a pony…
Say CHEEESE!
8. Bandannas are a must in any pinups wardrobe…
Make your friends happy. Share this!
(43)