HOW TO MAKE FLOWER PRETZEL BITES
These Flower Pretzel Bites are really yummy. The contrast between the crunchy and salty pretzel, the sweet white chocolate candy melt and the crunchy chocolately goodness of the M&M's is simply perfection!
You can use these to dress up your cakes, cupcakes, treats in a jar, or just make them for a fun party favor. These are a really fun thing to make with your kids too. Let's get started!
Large marshmallows
Pretzel sticks
M&M's or similar candy (I used pastel M&M's)
White chocolate melted
Cut a large marshmallow in half horizontally.
Take a pretzel stick and dip the tip in the melted white chocolate, then push it into the marshmallow to make the flower stem.
Spread a layer of melted white chocolate on the sticky cut side of the marshmallow. Place an M&M in the center.
Arrange 5 M&M's in the color of your choice around the center M&M to make the petals of the flower.
Lay flat and let the melted chocolate harden in the refrigerator for 30 minutes before standing them up.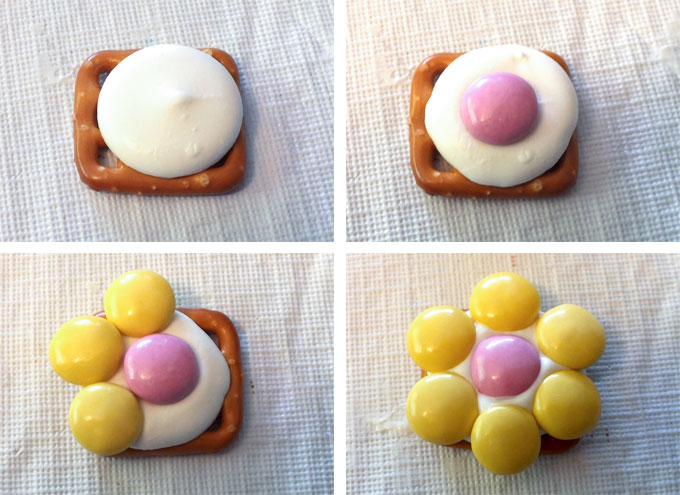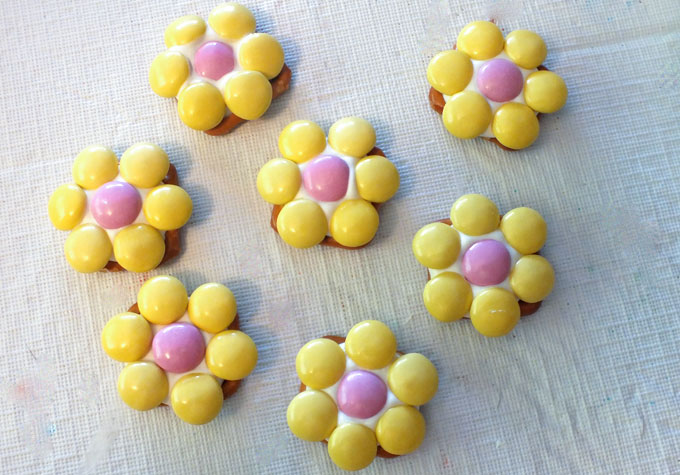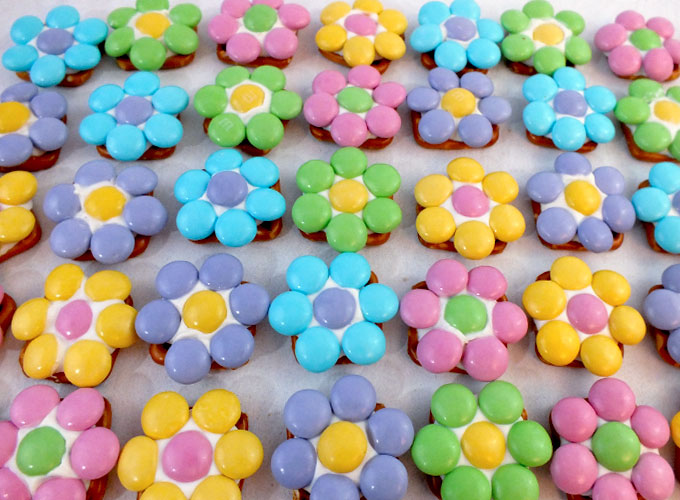 Here are all of the color schemes we used for our Flower Pretzel Bites. So very pretty!
(238)