For any of those following the political campaign of Bernie Sanders, you may be aware of the relationship between him and Big Pharma bigwig Martin Shkreli. Needless to say, they aren't buddies.
US Sen. Bernie Sanders (I-VT) said at Tuesday's Democratic presidential debate that he counts pharmaceutical companies as one of enemies he's most proud of battling. (via)
For those who aren't aware of who this Martin fella is, here are a few memes floating around social media…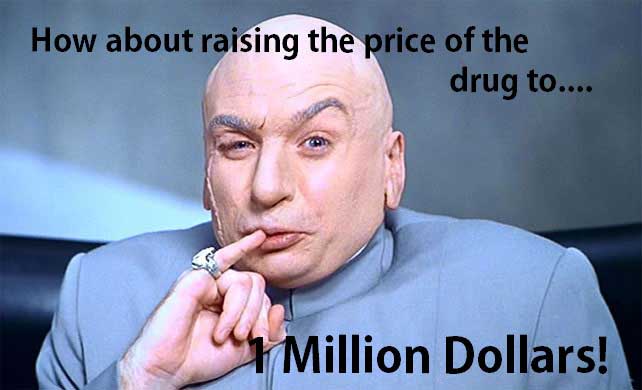 This guy donated a sum of money to the candidate in hopes to meet and talk about Bernies standings on his companies industry…
Unlike most candidates whom may be tempted by such donations, Bernie Sanders isn't being bought by this scumbag. Instead, he donated the donation to none other than a health clinic specializing in treating HIV patients.
So, it get's funny…
Hearing this news made poor Martin very upset. So much so that he tweeted this:

And then, someone commented and won the internet for the day.
The End.
Like this story? Share it with your friends… 😀
(10)